We believe that making affordable and attainable instruments doesn't have to go hand in hand with compromises in quality or design. We endeavour to create truly beautiful instruments that are underpinned by the very best parts and construction techniques that we can sustain.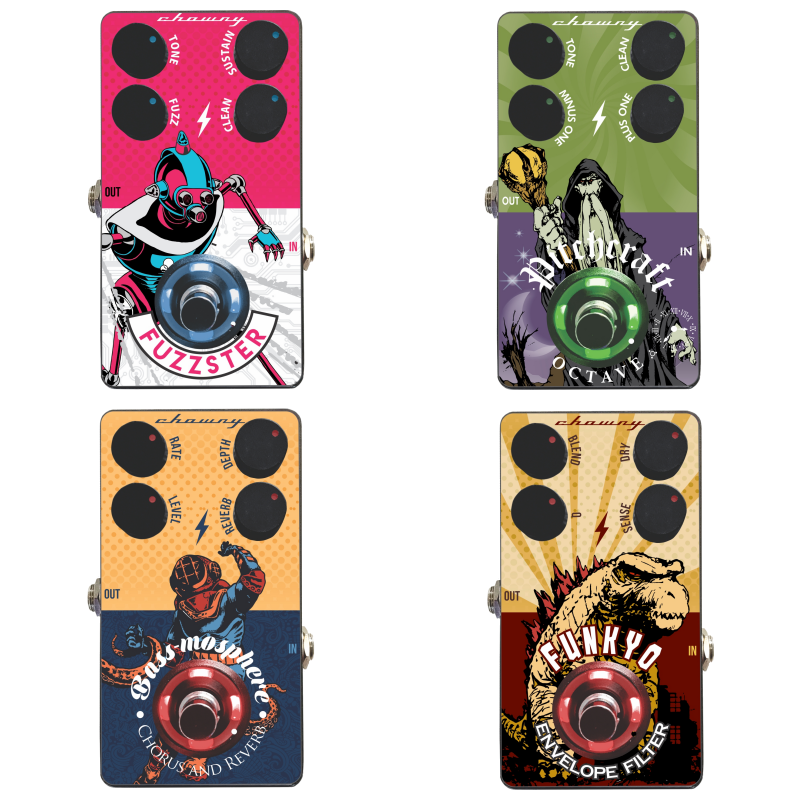 Analog Bass Effect Pedals
We have consulted with the best UK Boutique Pedal makers to bring you a range of high quality analogue effects pedals that will spice up your playing.
With a range covering retro to modern instruments, each with their own unique hook, everybody will be able to find a Chowny they will love.
What owners are saying about us.
"New Owner of the Retrovibe EVO Davie504 sig bass and couldn't be happier! This bass gives you a crisp and funky feel with lots of options in tone"
"Chowny SWB PRO arrived today. Wow, this bass is huge in every way but scale. Sooo loud and plays like a dream. Finish and hardware are fantastic quality too. "
"Purchased the Active SWB-1 and have to say that I have not played a better bass. The sound is clean and punchy and perfect for all styles of music. It is easy to slap and tap and has a fantastic tone"
"I have a Chowny CHB-1 and its a true delight! I have fitted some tapewounds and now sounds and looks a dream!!"
Designed by Retrovibe and manufactured by Chowny to our exacting standards. Retrovibe are a brand in their own right and also act in the capacity of inhouse design consultants and custom shop.